Trade & Travel
Freedom is your new normal.
See how hundreds of students from around the world are earning supplementary income with trading. They're living their best life, and so can you!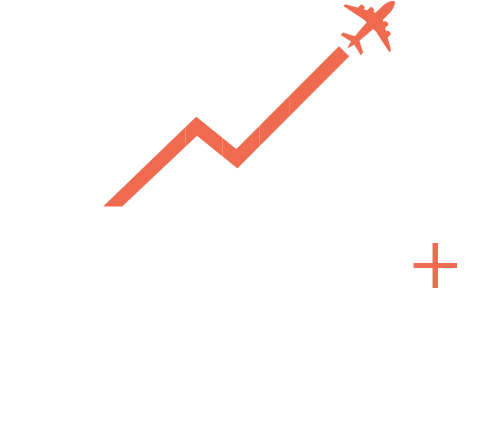 Teri Ijeoma's VIP Trade and Travel Program is a self-paced course with over 100 hours of training, that helps everyday people trade stocks for income!
This is a day-trading course like no other. As a member of the TRADE AND TRAVEL family, students are well supported throughout every step of their learning journey. It includes seven classes of education accompanied by bonus group coaching calls.
Best of all, students from around the world join a robust personal finance community with access to expert resources that expedite their learning.
Teri's proprietary strategies remove the stress and reduce risk, with an easy-to-follow curriculum, trading tips and strategies that see students paying back their course investment within 8-10 weeks.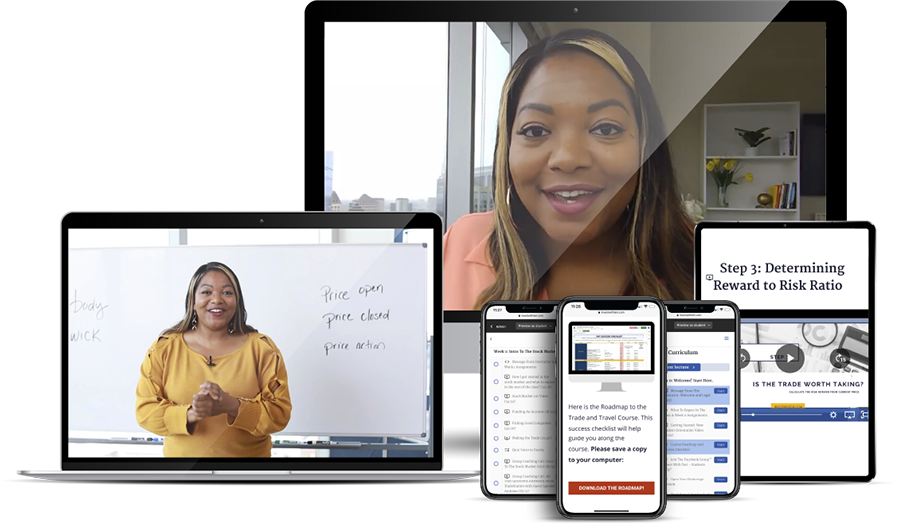 7 classes of education
Easy to follow curiculum
Over 100 hours of training
Trading tips
Bonus group coaching calls
Expert resources
Proprietary strategies that reduce risk
Vibrant & supportive community of students from around the world
The Trade & Travel Program shares a 7-Step Trading Roadmap, guiding students to:
Open a trading account and learn the basics of getting started (even if a rank beginner with no prior trading experience)
Get strategic and plan their way to success, minimizing risk (practising skills on a Simulator, i.e. trading with fake money, building confidence before making the leap to live trading).
Create a comprehensive trading plan and an exit strategy that are aligned with  income goals (for advanced traders).
Make trading for income a reality.
STUDENTS SET REAL GOALS,
EARN REAL INCOME
Retire in peace without financial anxiety
Pay bills without taking on a side hustle
Quit the 9-5 and do what they love
Make more than their current income
Yes, these outcomes are totally within reach for Trade and Travel students (whether starting from scratch or have been trading for a while).
Find Out More